Garant|me is an exponentially growing startup evolving in the rental guarantee market. Affiliated with insurance companies such as MMA and GALIAN, it has grown rapidly to enable students, young working people and expatriates to access rental housing.
Garant|me is positioned as the rental guarantor for people who do not have the opportunity to have sufficient financial resources to access housing.
The Garant|me story starts in 2017. Thomas Reynaud and Emile Karam, who are both HEC students, are experiencing difficulties in accessing rental accommodation. The first one is a foreign student, and the other one, a student without any guarantor.

The issue is simple: "How do we find accommodation when we're students and we don't have guarantors or they're abroad?"
The two partners are initially accompanied by the HEC incubator at Station F and carry out a fundraiser of around 800,000 euros.
At that time, they make the strategic choice to work with a CRM management tool and naturally turn to the HubSpot for Startup program.
By October 2018, there was a need to evolve on the marketing aspects, as it was planned in the original business plan…



"Notice, you could activate subtitles"
GarantMe Challenge's
A willingness to grow exponentially
Although Garant|me is a new entrant to the market, the company has a real long-term vision. All its decisions are made in a context of scalability and development. One wish in sight: a strong and stable growth.

The market is historically held by public and private players, so Garant|me must position itself as an innovative solution. The stakes are high regarding a competing offer that is free because it is subsidized by the state.

Emile Karam and Thomas Reynaud are therefore linking up with insurance companies that are reference players on the market, and developing an offer maintaining a clear view of their clients' payment capacities and their partners' risk management wishes.

Their solution is based on an estimated percentage amount according to the characteristics of the tenant files. The Garant|me's algorithm is designed for rapid certification and complete adaptability.

In December 2018, Garant|me reaches 1,200 certified tenants. Its wish for 2019 is to multiply this result by 10. The automation becomes the main link in the structure of this development.
Limited marketing resources
HubSpot becomes a central tool for the management of tenants and professional or private landlords. The marketing automation functionalities and its opened access via API allow the founders to create a all-in-one platform that is customized to their business model.

Their team, still small at that time, is mainly dedicated to the back-end and front-end development of their platform that hosts certification applications. HubSpot is mainly used to create a link between their plateform, the daily management of their contacts and on a part of marketing automation aimed at transforming applicants through follow-up emails.

Thus, the co-founders' vision expects the team growth for a deeper use of the HubSpot platform.

Copernic approached Garant|me by sending a sales sequence (HubSpot) to Emile and Thomas. The proposal was quite simple: "Let us take the time to analyze your needs via HubSpot".
Multiple sources of acquisition
One of the expansion vectors that Garant|me chose was the development of partnerships by external growth. This source of acquisition ensures a constant flow of requests. Their selected partners enable them to rapidly transform clients by early qualifying the first incoming leads.

Their website also represents a significant flow of incoming leads, with a monthly traffic of 19,000 sessions.
Aware of the competitive nature of their market, Garant|me also relies on Ads to attract traffic from tenants looking for a solution to their housing access issues.

By November 2018, here is the state of traffic on Garant me:

Thus, a limit on their mode of operation appeared: how to develop Garant|me's positioning in a more autonomous way without staking almost everything on Ads spending or external partners?
Low notoriety among landlords
Benefiting from their insurance partners reliability, Garant|me justifies a serious and stable positioning among tenants. The trust is real and immediate.

However, in this market, landlords, professionals or individuals do not look for this type of solution. The pattern is simple : if a tenant needs a guarantor, he is the one who must find one. This has led to the development of the Manager Ambassador program.

Through this offer, Garant|me decides to bring a real added value to the landlords' constraints.
Initially, the solution is a vector for securing tenants files, which are examined on a case-by-case basis by an expert team within 24 hours at most. This treatment is relevant for the files managers, who process a large amount of files each day.
In a second phase, Garant|me manages reminders for unpaid invoices or disputes regarding a lease contract. This enables landlords to discharge themselves from another time-consuming aspect of their daily work.

At last, the Manager Ambassador program is gainful for landlords who integrate certified tenants into their rental properties.
The Copernic Solution
October 2018 is the date of the first contract between Copernic and Garant|me. We have been discussing further to a prospecting sequence to which Thomas Reynaud responded favourably. Then, after a few exchanges with Emile Karam, Copernic seemed to be an interesting outsourcing solution for Garant|me to work with a first limited scope: professional or private landlords.

At that time, Garant|me's blog was not really achieved even though it was already implemented via the HubSpot's COS functionality.

The first step was to understand Garant|me's goals regarding its target audience, the landlords.


Setting a growth plan
The collaboration started with a phase of the HubSpot use audit in order to deduce strategic positioning axes for quick-wins. Copernic's goal was to draw out a quick ROI axis on its interventions.

As previously mentioned, a quick diagnosis of the Garant|me blog was made as well as on the the conversion management for the landlords as targets.

After some workshops that led to understand the positioning of Garant|me in its market and toward its chosen targets, we set an action plan for this first collaboration, to improve acquisition and conversion.

As a reminder, the landlords' part was a market segment that was not yet much targeted by Garant|me. This part of evangelization of the sector therefore lasted two months before Thomas Reynaud and Emile Karam called for an evolution of the collaboration with Copernic on another segment : the tenants.


From January 2019, the new Seed-and-Grow collaboration plan is chosen with 4 main themes:
Maintaining the evangelization of the landlords sector
Optimization of automation for tenants conversion
Improving acquisition of both targets via SEO
Monitoring and reporting actions and developments identified in HubSpot
After having collaborated for 2 months, this new plan was developed for a 12-month period of services.
Attract
Context explanation
By mutual agreement, Copernic took over the SEO management of Garant |me's blog to counter competitors on Google's SERPs.
The semantic management was divided into two main categories:
Tenants:
Considering the efforts made by competitors in the rental guarantee market, keywords and long tail were already very competitive. Thus, Copernic recommended the development of 8 articles per month to aim to overtake competitors at 6 months.
A special effort was made to position Garant |me on keywords related to the rental guarantee and rental leases.
Landlords :
The chosen SEO strategy for these targets (professionals and individuals) was essentially aimed at maintaining content proving that Garant |me had correctly identified the problems of the landlords. Contrary to popular beliefs, helping tenants doesn't aim to harm the landlord, the reverse is the case.
The publication of a total of 10 articles per month was therefore validated, with Copernic managing the SEO part, and transmitting editorial campaign plans created according the tenants' or landlords' buyer journey, and Réservoir Content taking on the content writing part.


"It's a pleasure to work with COPERNIC! We have visibility on the schedule and are able to measure the impact of the actions carried out. No bullshit, exchanges are structured so that we do to lose sight of the goals."
Emile KARAM - Co-founder of Garant |me

In addition to this intervention on the creation of the blog and its content, Copernic has positioned itself to assist Garant|me's front-end development teams on the technical SEO of the website.
Phase #1 : From February 2019 to August 2019
This period allowed Copernic to follow the content development while keeping an eye on competitors' progress on their own content strategy.

At this time, Garant|me (in green) was still behind some of the major players in the market:

Positioning monitoring lead to readjust the SEO campaign plans produced monthly in order to rely on the right semantic levers.
Phase #2 : From August 2019 to December 2019
As there is a strong seasonality in this market, Copernic recommended continuing the SEO efforts to reduce the risk of a decrease in new visitors acquisition on www.garantme.fr.

After one year, a choice was also made to redesign the blog to restructure the html tags and optimize Google's crawl in anticipation of major updates.

Thanks to this preparatory work, the effect was observed in a very strong increase of the website visibility trend:

Phase #3 : The results of 10 months of SEO management
The results of the natural acquisition part on the blog are simple :


Within a period of nine months, natural blog traffic has increased from 82 to 4,928 monthly visitors, for a total traffic increase of 5909%.

As a proportion of overall site traffic, the blog participation rate rose from 2.3% to 17% despite a significant increase in total traffic.

We can say that the quality of HubSpot COS also allowed us to work in a very qualitative way on the redesign template development and thus participate actively in the global referencing of the Garant|me domain.

Copernic was also asked to take over the SEA monitoring throughout the year, in order to maintain the acquisition through this channel. The ultimate goal is to reduce the representation of paid acquisition against other sources in order to limit the SEA expenses.

Convert
Tenant :
To complete this SEO work and more globally the inbound marketing strategy, we supported Garantme on the conversion of their traffic. The conversion cycle at Garantme is a multi-step process.

Step 1: The tenant has to fill out a landing page to submit their file.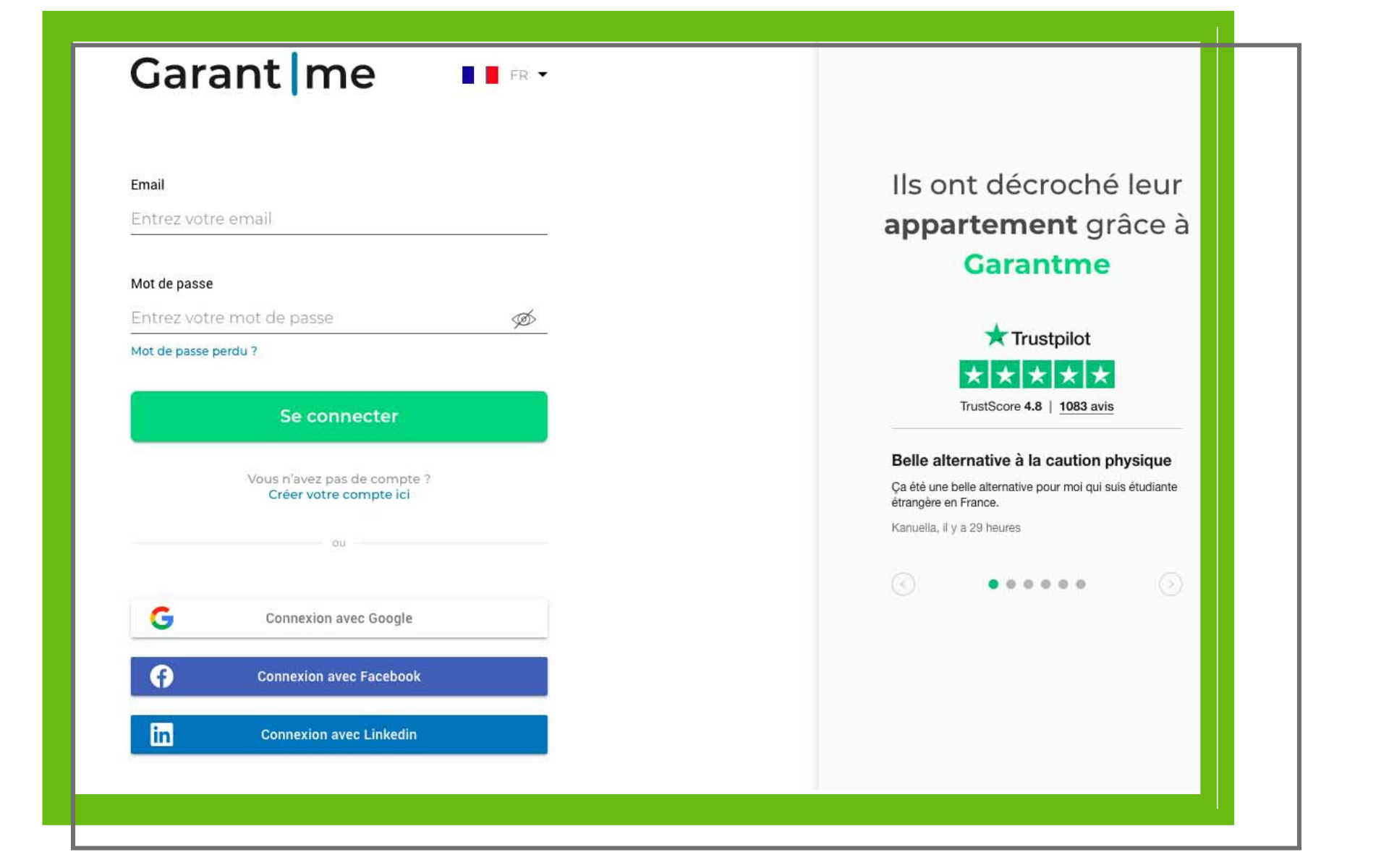 Then the contact can then begin his onboarding: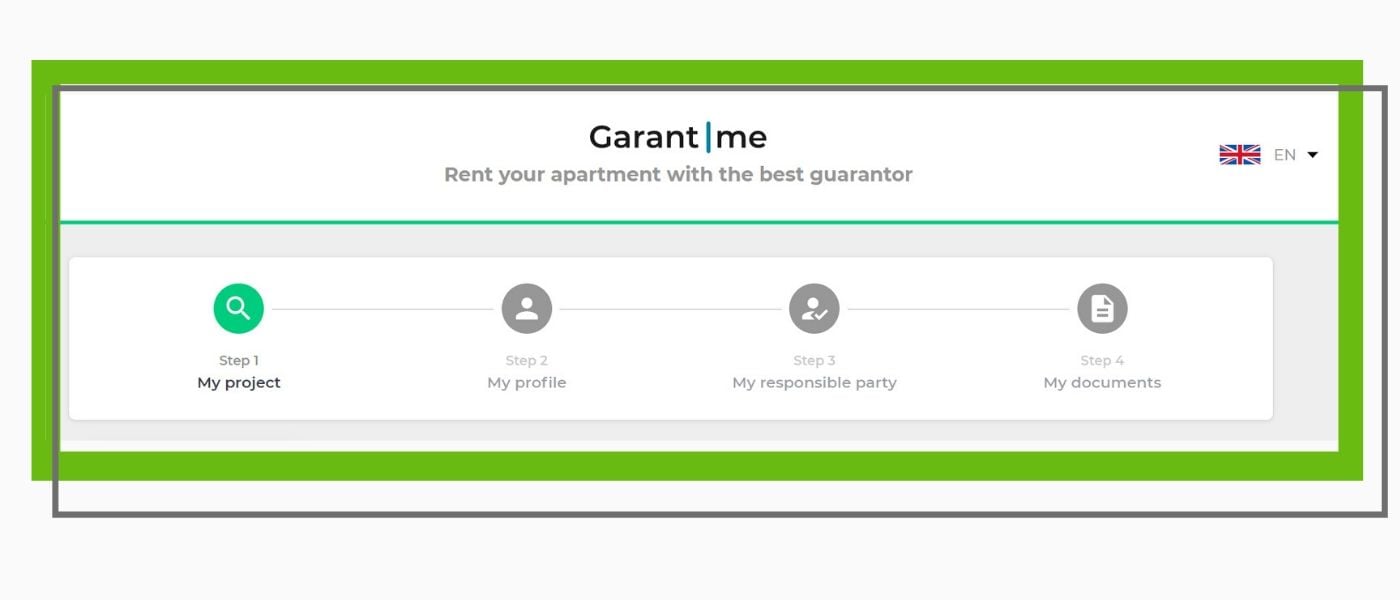 Step 2: This consists of answering several questions in order to detail your apartment search: budget, location, etc.

Step 3 : The contact has to fill in his identity card with name, first name, current address and his income.

Step 4: The contact must provide several documents such as: identity card, income certificates and his resume.

Finally you have completed your onboarding, you are now on the Garantme platform.
After presentation of the onboarding process. We set up actions to improve their conversion from the beginning to the end of the pipe.

To refine and optimize these steps, Copernic and Garantme have also defined these values :
Lead: Basic registration mail + password
MQL : 4 steps completed : MQL ( workflow emails to optimize the conversion lead to MQL)
SQL: 4 steps completed + files certified by the algorithm: SQL (challenge on the quality of incoming leads)
The idea is simple : qualify the lead according to the onboarding stage where the contact has stopped. To do that, a lot of groundwork had to be done. Linking the Garantme application with the HubSpot API. The originality of our solution was to upload all the data from the application (back-office), on the HubSpot platform of Garantme. In this way, we could segment audiences and nurturing more precisely.
Thanks to this integration, we were able to create specific workflows for each step of the onboarding process. Push customized content using data collected by the API and the Garantme application.
Engage and Delight
Automation and emails
In parallel with the management of the convertion scope, Garant|me instructed Copernic to develop the transformation rate on the nurturing workflows of its tenant contacts. The vision of the co-founders, Emile and Thomas, was very clear: "We want to multiply by 10 the number of customers 2018 in 2019".

In order to prevent seasonal peaks of the spring-summer period, Copernic spread the work over 3 months and redesigned a total of 34 existing automated emails.

Following an audit phase, it was observed that there were some possible improvements regarding the email.
We notice a very significant difference in volume between the years 2018 and 2019. Also, we note that the nurturing implemented in 2018 has allowed us to maintain a conversion trend between each stage of onboarding in a qualitative way.
Also, here is the table of conversion rates expressed between each phase of the life cycle:
| | | |
| --- | --- | --- |
| Year | 2018 | 2019 |
| Visitor to Lead : | 11% | 12,5% |
| Lead to MQL : | 92,2% | 74,1% |
| MQL to SQL : | 100% | 99,9% |
| SQL to Opportunity : | 100% | 100% |
| Opportunity to Customer : | 12,4% | 14,18% |

The automation processes implemented have enabled more opportunities to be transformed into customers, with a gain of 2.4 points on a 425% growth in the number of customers.


"Copernic helps us in the development of our company. It is a beneficial help! I highly recommend their services."

Vincent CALLET - Business Developer at Garant|me

Thanks to the activation of the new HubSpot email builder, Copernic was able to quickly develop a new email template by optimizing the positioning of its CTAs and their overall structure.
The email template proposed by Copernic was immediately validated by Garant|me and the implementation was launched.

A comparative analysis was also requested by Garant|me to follow the real-time evolution of the performance of their e-mails.

The release of the HubSpot email analytics beta was of paramount importance in demonstrating the performance gain between 2018 and 2019.
KPI of the automated emails in 2018

KPI of the automated emails in 2019

Considering the Garant|me's exponential results with the Copernic agency's work performance, the overall results have made a leap forward on the 2019 debrief on results.
Social media
In addition to existing strategies, Garant|me has developed a major partnership with BNP Paribas to present its solution.

This co-branded strategy has also been taken over by Copernic to manage all the planning of social media publications with BNP's marketing teams.

HubSpot tools have once again demonstrated their indispensability in this strategy through its scheduled publication options. More than a hundred publications related to this partnership have been made over 3 months and have contributed to this strategic partnership success for the expansion of Garant|me.
"collaboration with the Copernic agency team, always available and attentive. They help us achieve our goals and the results are there. They are great especially when it comes to implement new sales tools and processes. Copernic has quite simply understood our challenges!"

Suzanne KOR - Business Developer at Garant|me


Social media have been taken over by Copernic teams and enabled an improvement in all KPIs between 2018 and 2019:
Audience: +79.4%.
Messages published: +361.86%.
Interactions: +189.75
Clicks: +155.25
Shares: +268.52
These indicators, all in green, helped to develop Garant|me's notoriety and also had an impact on the number of sessions through social media, which increased by 119% from one year to the next.
Sales enablement
Through regular exchanges with the teams over the past few months, the Copernic teams have been in contact with the Garant|me Sales team.

After various discussions, a new need has emerged in the co-founders' mind. Thus, Thomas Reynaud and Emile Karam requested an intervention on the sales aspect. Initially, an intervention was decided upon on the optimization of e-mail sequences to humanize the concept and to increase in the number of interactions with the target of professional landlords.
In this context, Copernic, as the first French agency partner of the Vidyard software, developed a video prospecting concept. Workshops were conducted with the Garant|me teams for 2 months to develop new sequences. The results allowed to question the prospecting model and to detect other issues in the management of the partners' life cycle.
"Always available when an emergency arises. I work with Copernic on a regular basis. Their rigor and skills help me make significant progress in my work."

Baptiste F. - Business Developer at Garant|me

The implementation of automated publishing strategies on the sales team's Linkedin profiles has also increased the number of their followers.

After a first level test on these actions, we analyzed the sales process phases on the HubSpot transaction tool. And by creating reports on Databox, based on the different sales pipelines, we identified two major issues :
A possible optimization of the partner agencies transformation
An inactivity in some pipeline transactions

Thus, Copernic suggested the implementation of re-engagement actions on Sales pipelines via the HubSpot automation tool.

Three re-engagement campaigns were carried out in order to automatically sort the transactions that were interested in the solution or not. This sorting allowed Sales to find healthy pipelines in order to move forward with interested people.

Only one month after the activation of this re-engagement workflow, Copernic has contributed about 25% of the Business Developers' monthly goal of new partners signed.


The implementation of a monitoring system for sales actions and the recruitment of new employees at Garant|me has enabled us to achieve important objectives in terms of attracting new B2B partners.
The number of 2018 / 2019 partners grew by 575%. Thanks to the sequences and management of the steps in dedicated pipelines, we could see that the Garant|me sales teams have been able to significantly increase the scope of their actions and the development of their partner network.
Profits
With a sales evolution of +665% between 2018 and 2019, we observe that the global strategy employed on HubSpot has allowed Garant|me to develop significantly over a pivotal year. This growth is due to the implementation of management processes via HubSpot but also to the constant work of Garant|me to improve their UX and lead management.
Reporting
From day one of the accompanying service, Garant|me requested reports on the agency's activities. Copernic had been originally using the Asana tool to define the main project topics as well as the operational tasks to be carried out.
"Copernic has an extremely advanced mastery of HubSpot, which allows us to quickly implement new sales tools and processes. We need more reporting and follow-up to make it perfect."

Thomas REYNAUD - Co-founder of Garant|me

Over the months, Garant|me admitted that they had not enough visibility on the actions carried out. Thus, Emile Karam and Thomas Reynaud asked for a weekly summary email with the details of the actions carried out.

This weak point allowed Copernic to question its project management model. The agency chose a new Saas-based software to follow-up projects with its clients.

In addition to this reporting, the implementation of Slack chains enabled the development of interactions with the different involved employees at Garant|me.

Thanks to Slack, the word "collaboration" took on its full meaning. The Garant|me teams perfectly integrated the Copernic employees. In addition, it allowed the agency to get to know the new team who grew from 3 to 30 people in one year. Note that two structures (Paris-Nancy) are located 370 km away from each other.
Conclusion
The collaboration between Copernic and Garant|me started in November 2018. Since then the Garant|me teams have grown to a global team of 30 people.

The vision of the founders of Garant|me plans a long-term growth on many years, and the combination of the Copernic agency and HubSpot is for them one of the important growth levers of this global strategy.

More than a successful collaboration, there is a solid teamwork between the two companies staff. We find here a real alignment with growth ambitions.
The key figures:
+5,909% traffic on the Garant|me blog
More than 18% higher visibility trend than their direct competitors
+100% more clicks on opening marketing e-mails
+19,360% impressions of social media posts
+483% of customers from 2018 to 2019

Thanks to these KPI's generated since the use of HubSpot and the Garant|me teams' efforts, we can be sure to continue to collaborate for a quite long time.

The entire Copernic agency warmly thanks the co-founders of Garant|me and the whole team for their trust in the actions taken.
The next steps
Once the tenants were certified by Garant|me, a major problem arose: "Finding a housing for each tenant".
How can we facilitate the relationship between certified tenants and partner agencies?

Joining on these issues with the co-founders of Garant|me, Copernic has set up several workflows based on contact location properties (and others...) to connect tenants and partner agencies. In order to generate more input to Garant|me's partner targets, we also decided to take over the partner map through new landing page templates and custom-developed modules in API connection with Google Maps.

This point makes it easier for Garant|me-certified tenants to get in touch with Agency partners.
As 2019 is one of the links in the roadmap of Garant|me and Copernic, many new features will be released in 2020 to go further with tenants and landlords.

Among these services, Garant|me announces the release of a product dedicated to professionals, Garant|me Pro, which will be launched in 2020, to allow professionals in the process of launching their business to access commercial premises in a simpler way.

We can conclude that this collaboration has a beneficial growth effect on both Garant|me and Copernic. This is certainly what growth with HubSpot and its partners means: a real Win-Win relationship.
Ces articles peuvent aussi vous intéresser
Exemple Inbound marketing : la croissance de Garantme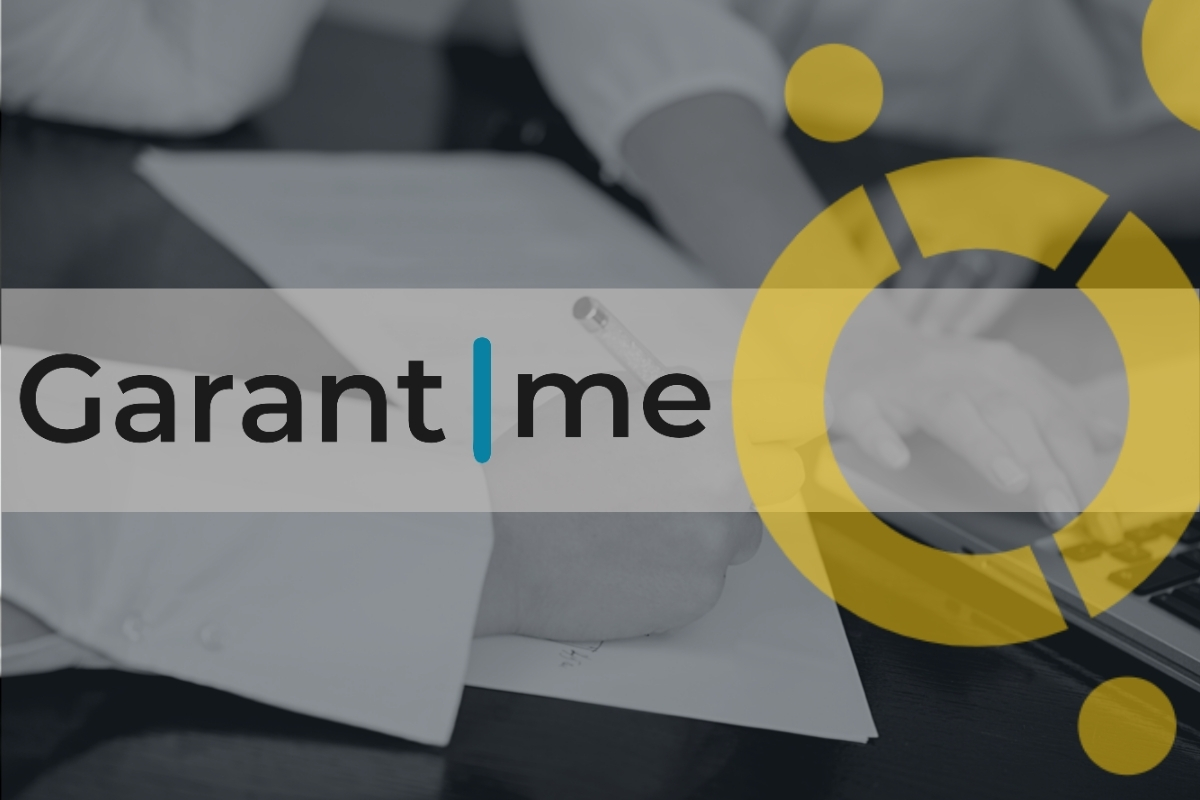 Exemple Inbound marketing : la croissance de Garantme
27/12/19 10:50
15 min de lecture
Growth Hacking et Inbound Marketing : quelle stratégie choisir ?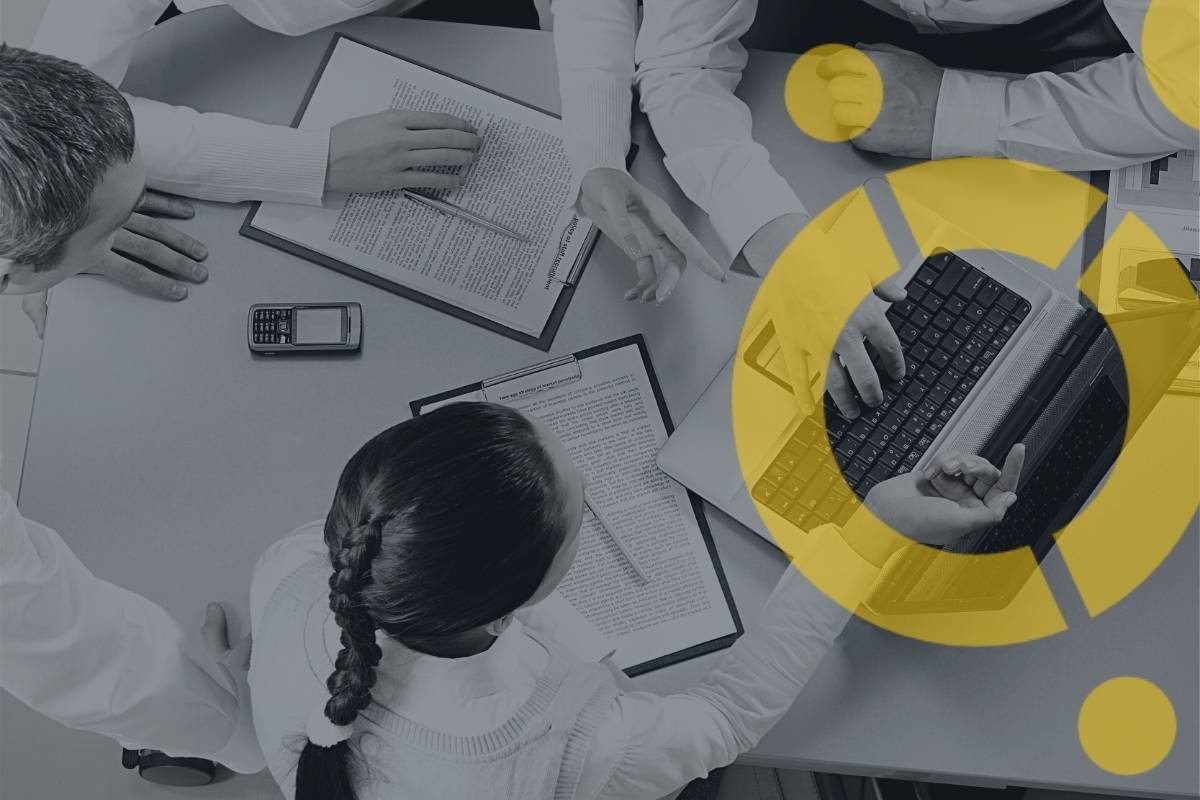 Growth Hacking et Inbound Marketing : quelle stratégie choisir ?
02/09/21 09:29
3 min de lecture
En 2021 : Maîtrisez l'e-mail marketing immobilier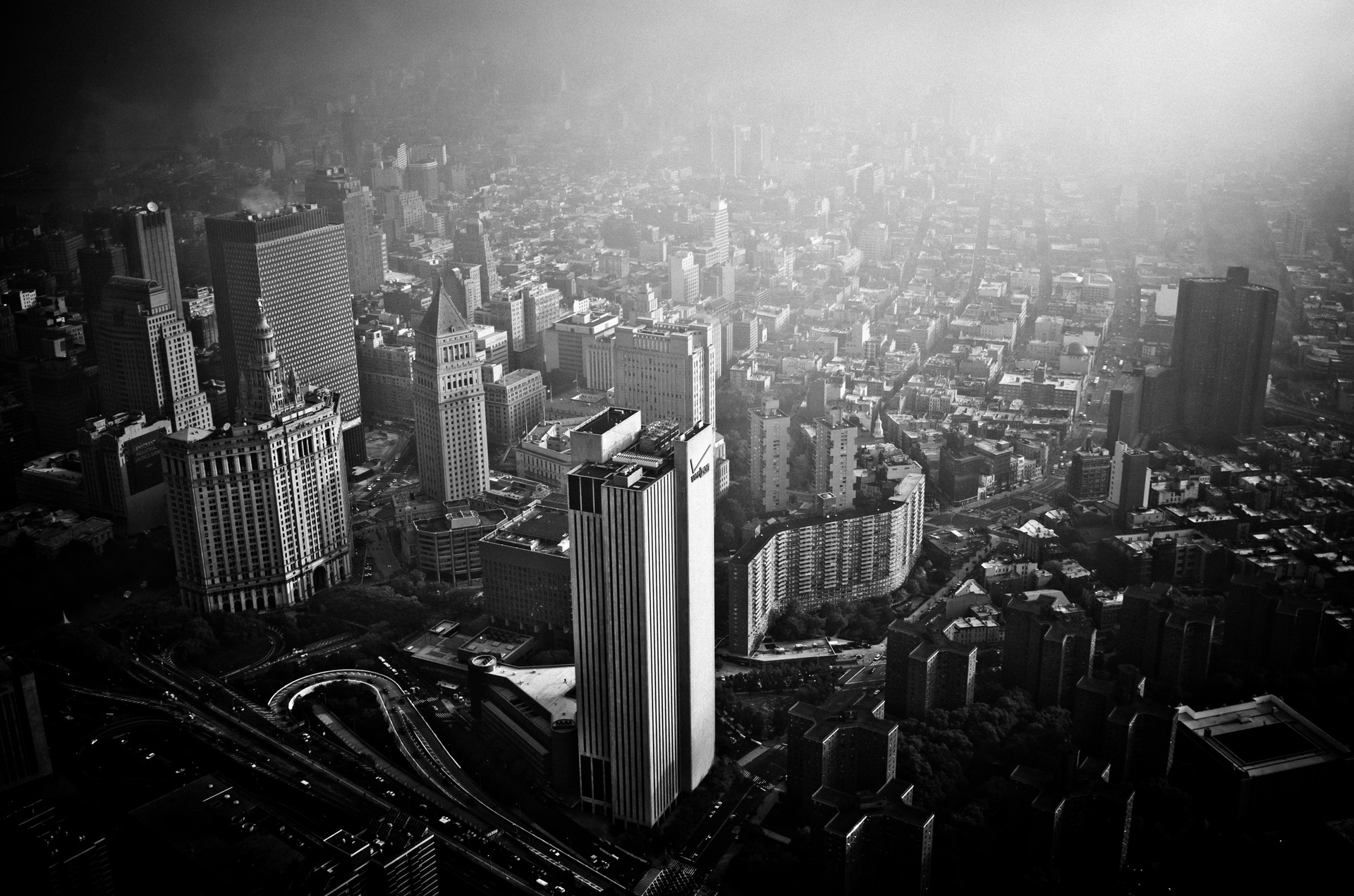 En 2021 : Maîtrisez l'e-mail marketing immobilier
02/02/21 08:53
10 min de lecture
S'inscrire à la newsletter